It's not every day that we have a milestone birthday to celebrate in the family. For the special occasion we went in search of sunshine and sand for a perfect family day at the beach~
It isn't often that all of Nate's family is together so it was a special day.
When Clayton realized that Dad was photo bombing Grandpas he figured he get in on the fun too.
even the always wide-eyed little guy thought the sun was super bright...
My love and I
It's always good to see these two boys of ours who are total opposites in so many ways just enjoy hanging out together! I pray that it happens more and more often as they grow up...
hanging out in his daddy's lap
cousin friends
as the sun sets...
runnin' through the waves with Grandpa
these two spent forever just spying and playing in the dunes...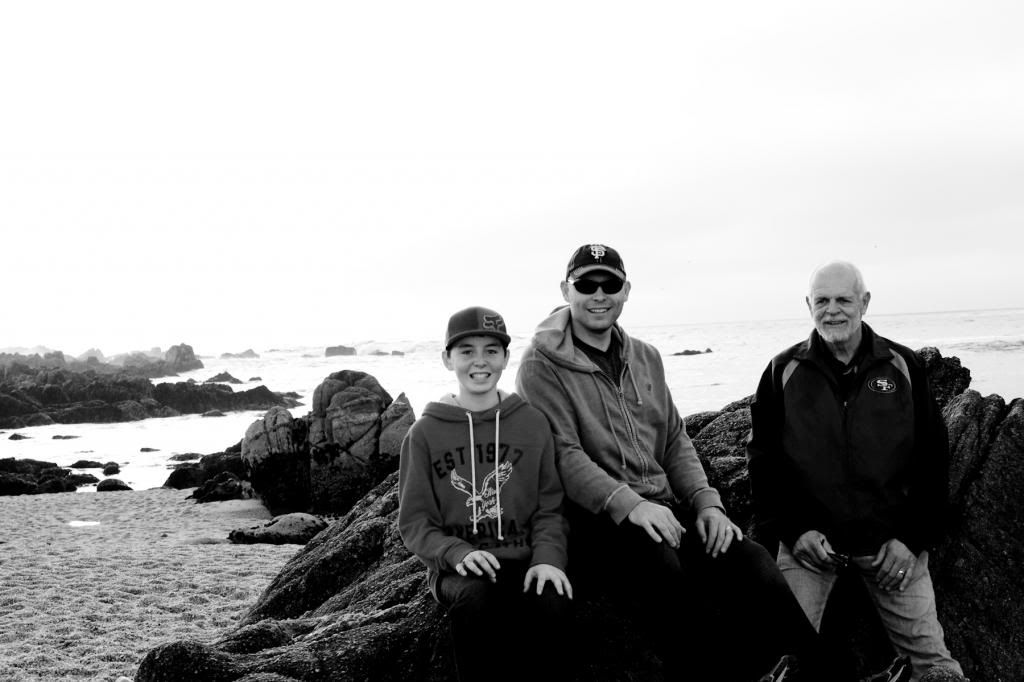 we spent the next day enjoying a sunny Monterey...
the kids all got to hold one of the birds on the wharf...