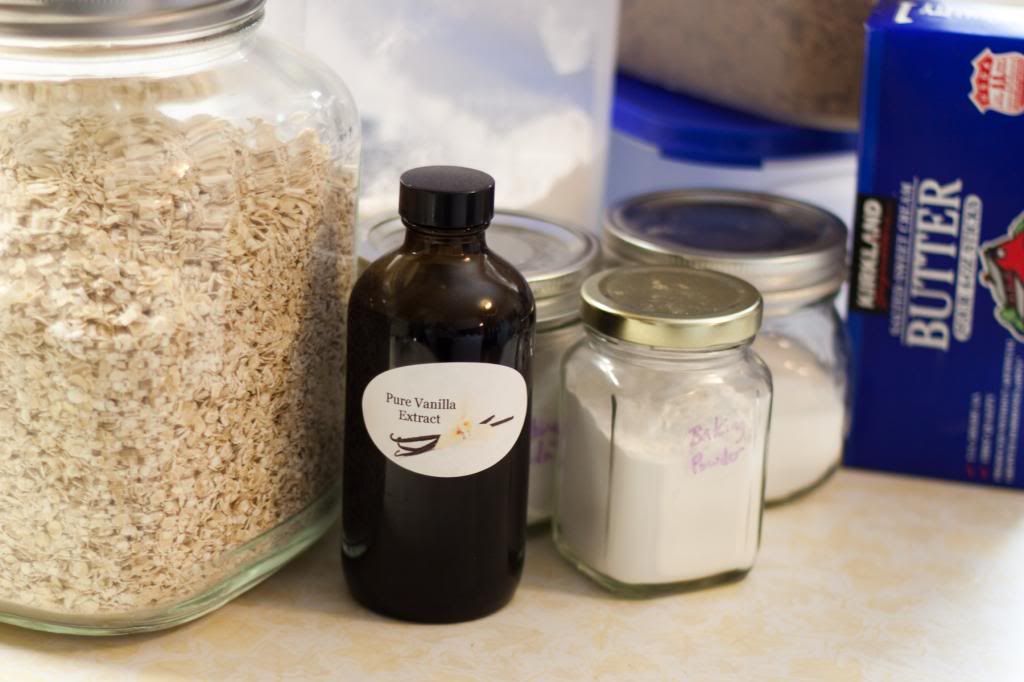 Seems like we should be having cozy wintry days when baking warms up the chilly kitchen and we hang out and read books. Instead we're distracted from school by the sun streaming in the windows and calling us outside to play.
Still, it seemed like a good cookie making day Friday and I like to have cookies in the freezer to grab for an easy dessert when taking meals to friends or meal ministry opportunities.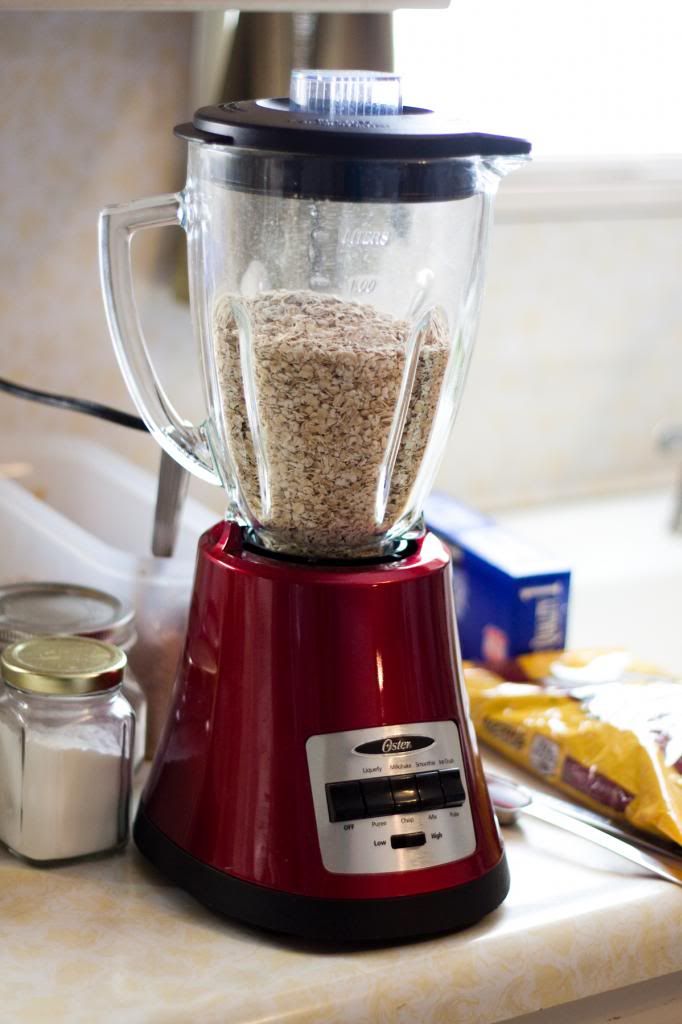 ~blended oatmeal makes them chewy and oh.so.good~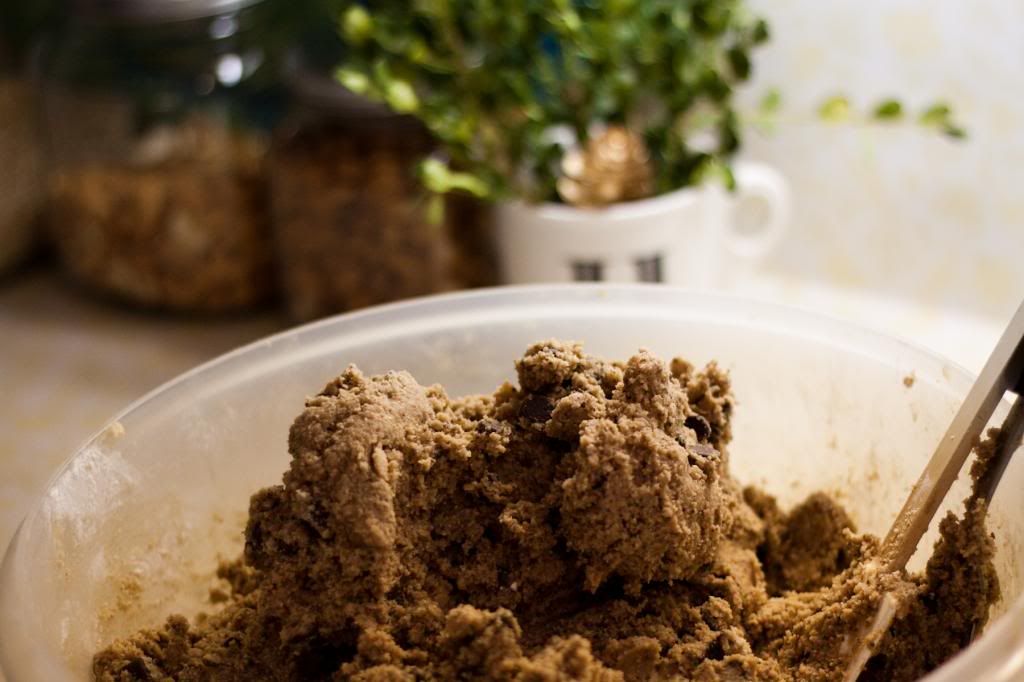 Chocolate Chip Oatmeal Cookies
Cream together:
2 c. butter, softened
2 c. white sugar
2 c. brown sugar
4 eggs
Add and mix well:
2 t. vanilla
1 t. salt
2 t. baking soda
2 t. baking powder
Add:
5 c. oatmeal (blend 1/2 at a time until fine. With the second 1/2 of oatmeal I throw in 3/4 c. of the chocolate chips to be blended up with the oatmeal. Spreads the chocolately goodness all through the dough!)
3/4 c. chocolate chips (blended with 1/2 oatmeal, see above)
4 c. flour
Mix in remaining:
Chocolate chips (I use whatever is left in a 24 oz bag after blending the 3/4 c. above)
Bake 350* for 10 min. Let sit on cookie sheet for 3 or 4 minutes after removing from oven and then put on cooling rack. Enjoy!
(Adapted from "Mrs Fields Chocolate Chip Oatmeal Cookie" recipe that I got from my mom)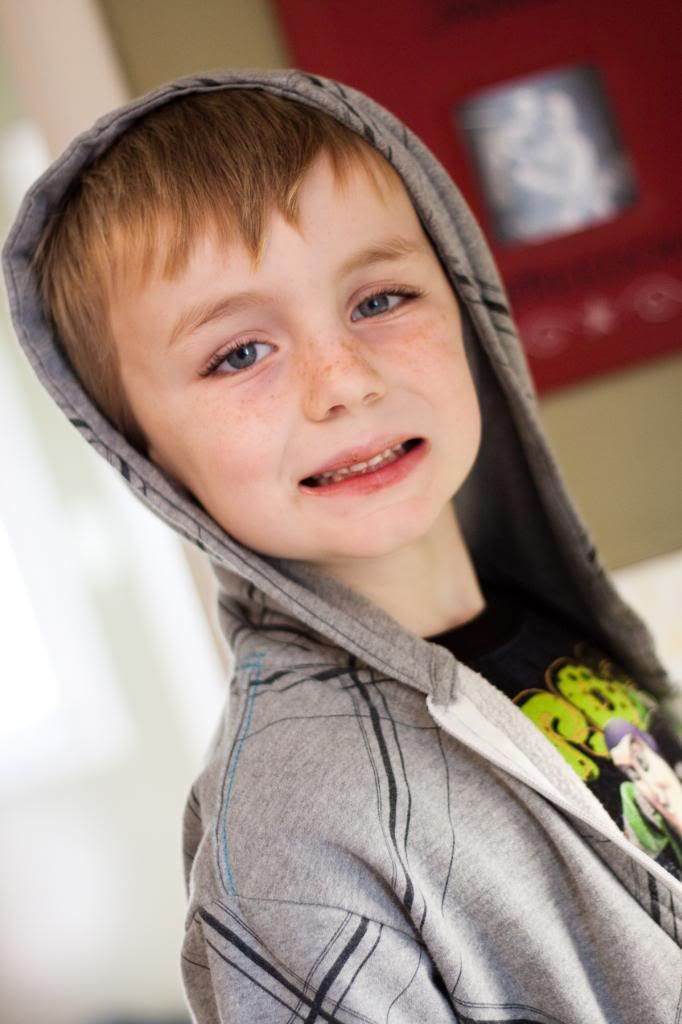 ~it's always nice to have a helper around even though it undoubtedly means there will be a bigger mess~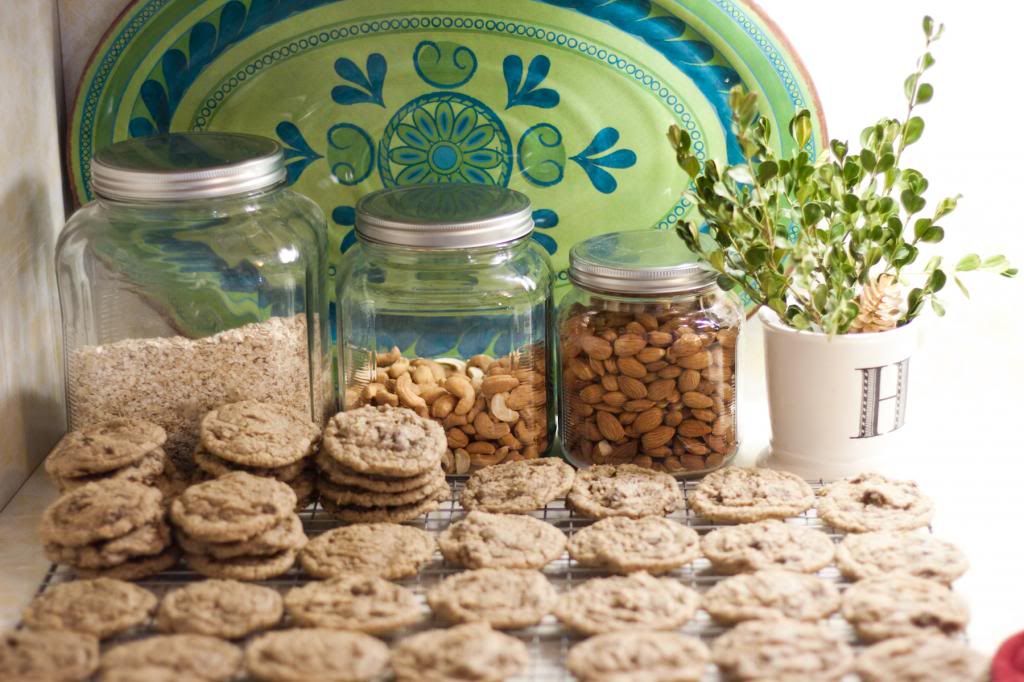 ~I like to bag them up in quart ziplocs (12/bag) and put them in the freezer to have ready to share~