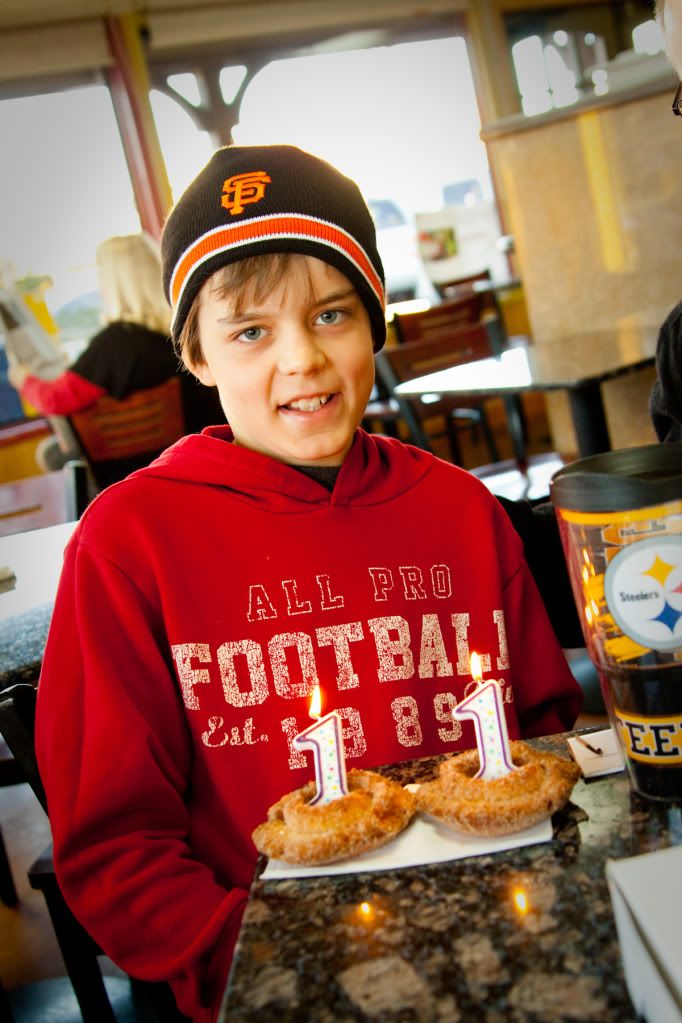 He's 11 and he couldn't be happier about it! He talked about what we'd have to eat on his birthday for weeks before it actually came. He's the kid who asks when he gets up in the morning what we're having for dinner. I keep thinking with all this eating that he's going to shoot up past

Andrew. 
We love it that God has blessed us with this guy

. 

He worked hard growing and selling tomatoes

last summer and saved what money he didn't give awa

y

. A few days before his birthday, he and Nate visited the bike shop and picked out his new bike. We've be

en having

gorgeous spring w

eather
so he's been enjoying r

iding

often.