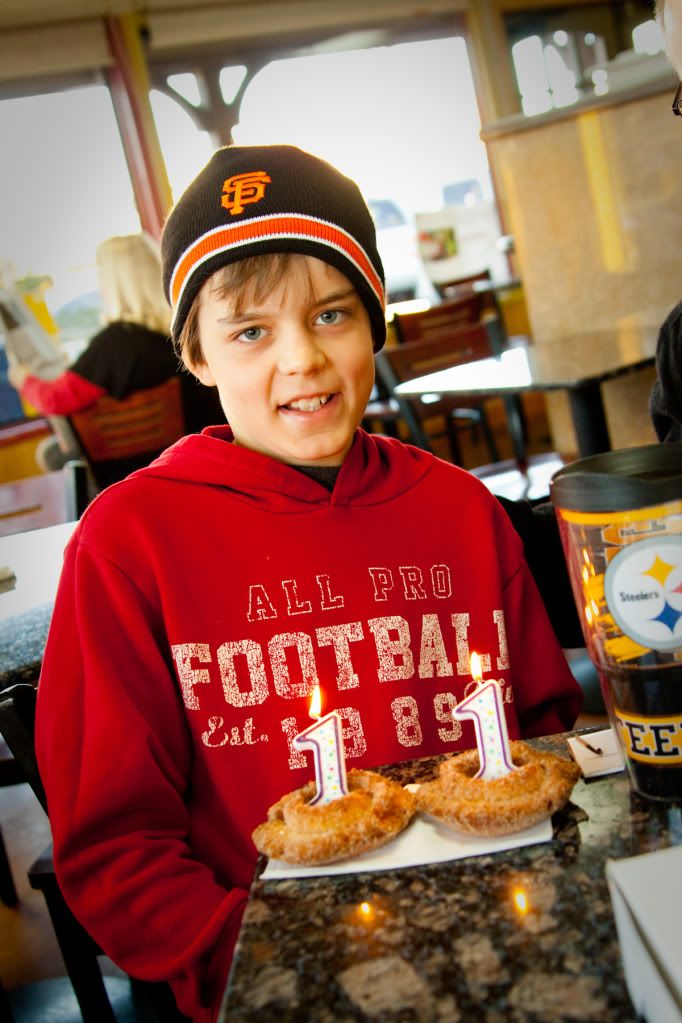 He's 11 and he couldn't be happier about it! He talked about what we'd have to eat on his birthday for weeks before it actually came. He's the kid who asks when he gets up in the morning what we're having for dinner. I keep thinking with all this eating that he's going to shoot up past

Andrew.
We love it that God has blessed us with this guy

.

He worked hard growing and selling tomatoes

last summer and saved what money he didn't give awa

y

. A few days before his birthday, he and Nate visited the bike shop and picked out his new bike. We've be

en having

gorgeous spring w

eather
so he's been enjoying r

iding

often.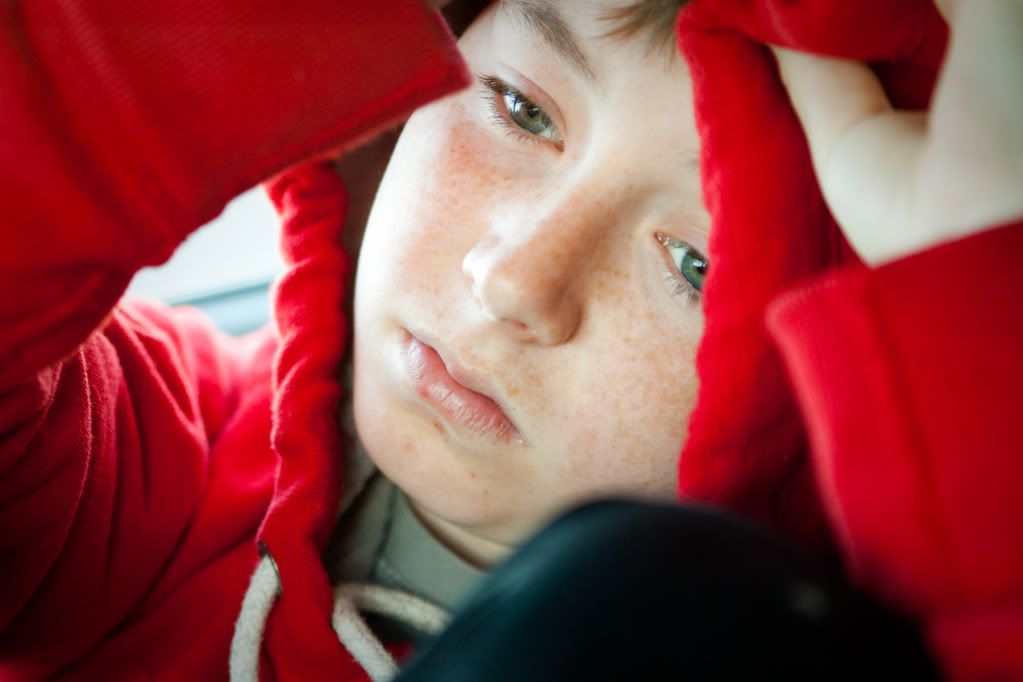 As much as Andrew loves a good donut, I think at this point he was wishing the he was still curled up in bed asleep.
We met Nate at the donut shop to start Clayton's birthday off right:)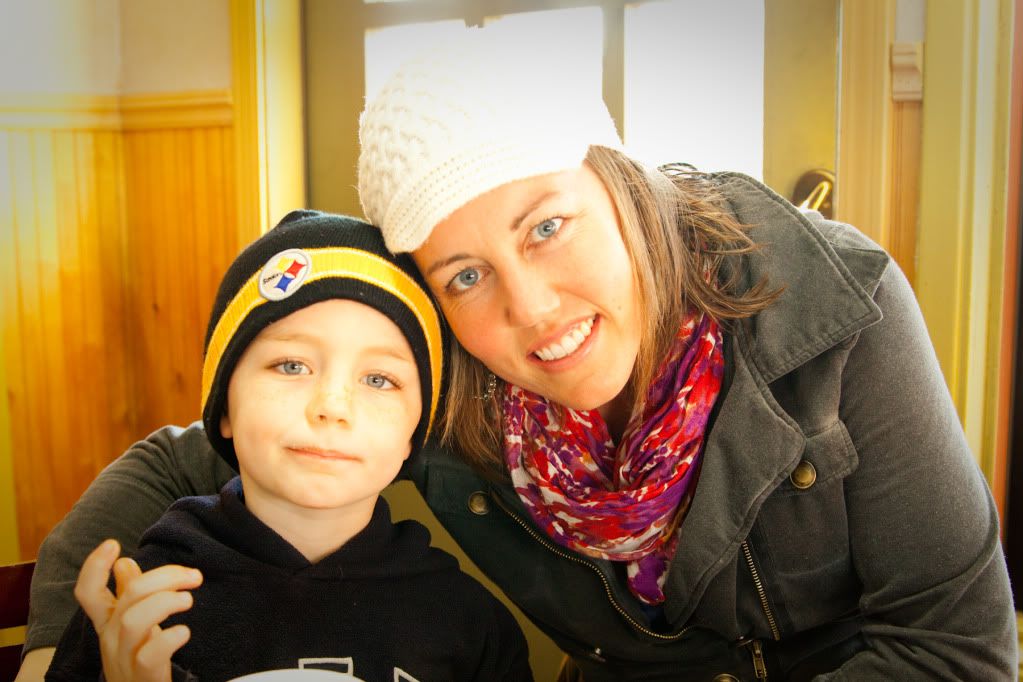 Clayton seems to think that doing school would be wasting a very good birthday so he made sure his work was done ahead of time. Still, he had to wait on us to do our normal school stuff before we headed off to the park

.
I love watching them teach Evan how to play ball...had to have him standing just so before they'd pitch to him. 'Course one swing later his feet have moved and he wasn't sure where to put them again...
To Kate, baseball season is all about finding friends to play with while her brothers play ball...still she loves it when they take the time to pitch her a few.
God blessed us abundantly when He gave us Clayton and I'm so thankful we got to celebrate #11!!!